Offer
Chain conveyor belt
Chain conveyor belts are designed to transport various materials, including mixed municipal waste of heavy bulk load, as well as segregated light fractions like paper, plastic, foil. Due to its construction, chain conveyor belts can be bended in rising (incline) position what allows to transport input material to high located points, even in halls/buildings of limited spatial structure.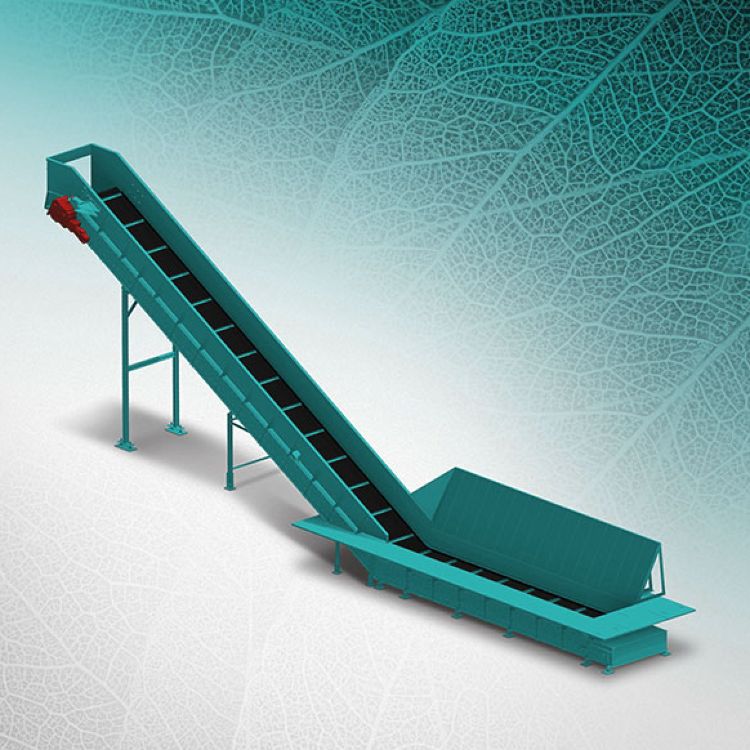 SPECIFICATION
Files to download
TECHNICAL CHARACTERISTICS
Width [mm]
up to 2000
Drive
gearmotor SEW/NORD
Speed [m/s]
adjustable according to performance/capacity
Type of transported material
municipal waste, natural aggregates etc.
Additional information:
automated chain lubrication system
adapted to work both in closed facilities and in open spaces
possibility to be installed in channels
brush system applied
possibility to install dustproof cover
innovative sealing system of conveyor route
Technical parameters of our devices are being selected according to experience of SIGMA engineers and individual customer's requirements.