Industrial automation and robotics

SIGMA S.A. EMPLOYS WIDE RANGE OF SPECIALISTS IN INDUSTRIAL AUTOMATION AND ROBOTICS
We specialize in the design and implementation of modern automation and control systems, robotics, as well as quality control and measurement equipment. We approach each project individually and investigate technology applied in details, in order to optimize individual processes. We carry out projects tailored to the individual requirements of the customers while maintaining all standards and safety rules. With such attitude and experience, we are able to meet any challenge.
We provide our clients with technical advice on the improvement of production processes or machines applied in order to increase their efficiency, safety and reliability. We support our engineers and designers in developing the concept of products. We conduct security audits and risk assessment. We perform start-ups and compatibility tests of equipment supplied.
We conduct trainings for technical personnel and operators of our systems.
INDUSTRIAL AUTOMATION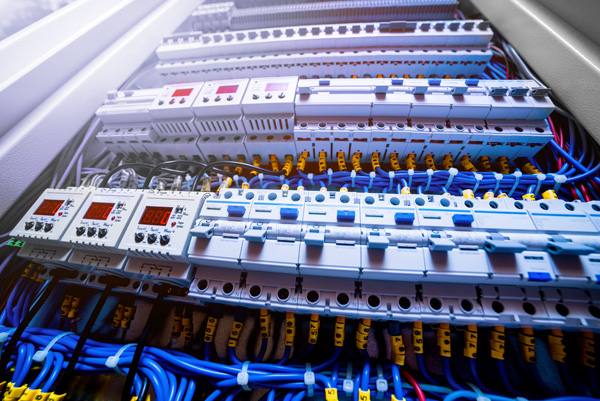 We offer comprehensive services for the design, construction and implementation of industrial automation systems:
we offer comprehensive control systems for machines and technological installations using PLC controllers in many digital communication protocols available (including Profinet, Profibus, Ethernet IP, Modbus TCP, Modbus RTU, IO-Link). In our projects, we use controllers of reliable brands, such as Siemens, Allen Bradley, Schneider or IDEC,
we design and produce control cabinets,
we design and install operator panels for production, control and measurement stations,
we make visualizations of industrial processes using HMI operator panels and computer SCADA systems,
we produce vision systems for quality control of manufactured elements,
we integrate industrial automation components into one system,
we carry out protective measurements,
we provide after sales service of machines and technological lines.
ROBOTICS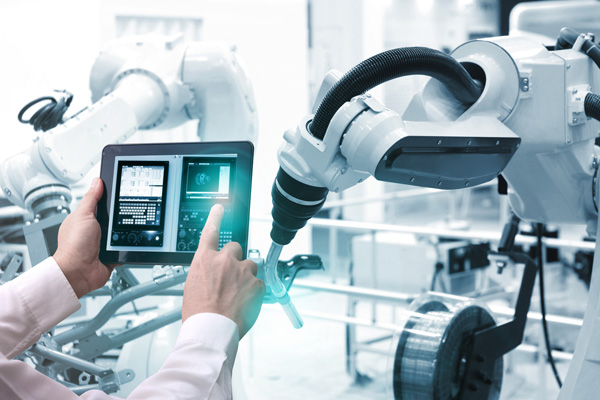 We offer comprehensive solutions of selection, integration and service of industrial robots:
construction of robotic stations,
programming of Yaskawa industrial robots,
integration of industrial robots with external devices and control systems,
construction of automated palletizing and depalletizing stations,
service of industrial robots.
PNEUMATICS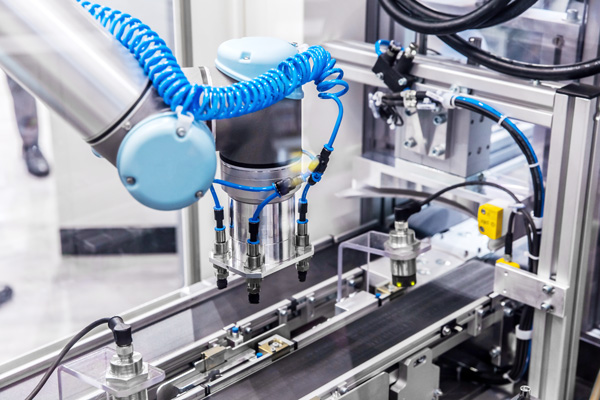 We offer comprehensive solutions in the design, construction and implementation of pneumatic systems, pneumatic sequential systems, balancers:
technical advice on the selection of components for pneumatic sequential systems,
design of pneumatic systems,
design of pneumatic sequential systems,
design of pneumatic control systems, like balancer type,
service of pneumatic control systems.
Based on significant experience in this field, we provide maintenance, overhaul and modernization services.
ELECTRONICS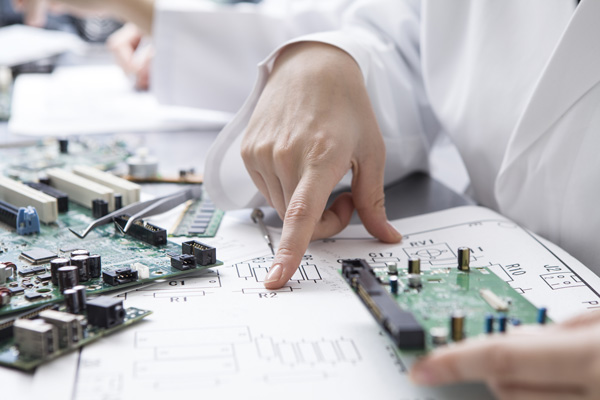 We offer comprehensive design, programming and implementation services for dedicated electronic systems:
design of electronic circuits,
design of PCB bare boards,
design and programming of microprocessor electronic systems,
We provide implementation of prototype, as well as serial production.
CONTACT THE DEPARTMENT