Cable type industrial manipulators
SIGMA MANUFACTURED CABLE TYPE MANIPULATORS ARE PERFECT ALTERNATIVE TO CRANES OR SIMPLE HOISTS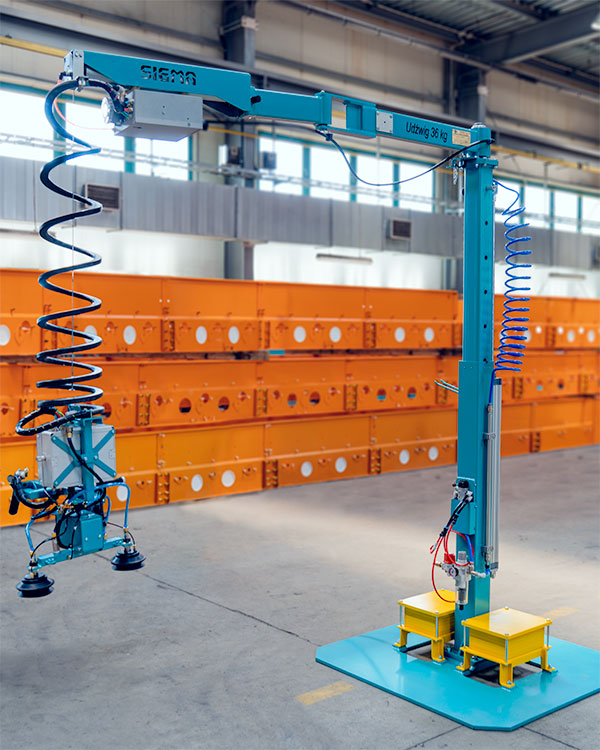 Thanks to the ergonomic control lever, the operator of the device has the ability to handle the load in a safe and efficient manner, minimizing his own effort. The load suspended at the end of the cable is balanced by pneumatic system. Lifting of a load is supported by a system of blockings and pneumatic cylinders. Cylinders are controlled by proper steering elements placed in an ergonomic grip handle.
Products presented below are standard products.
Our team is able to adapt ordered equipment to your individual needs.