Offer
Grippers
Manipulator's functionality is determined by appropriately selected accessories: load fitting and protection, support plates...
SIGMA S.A. provides a wide range of grippers for handling and precise positioning of loads of various shapes and sizes. We offer fastening with a mechanical or pneumatic drive.
Our team is capable of the individual design of a gripper and accessories tailored to your application.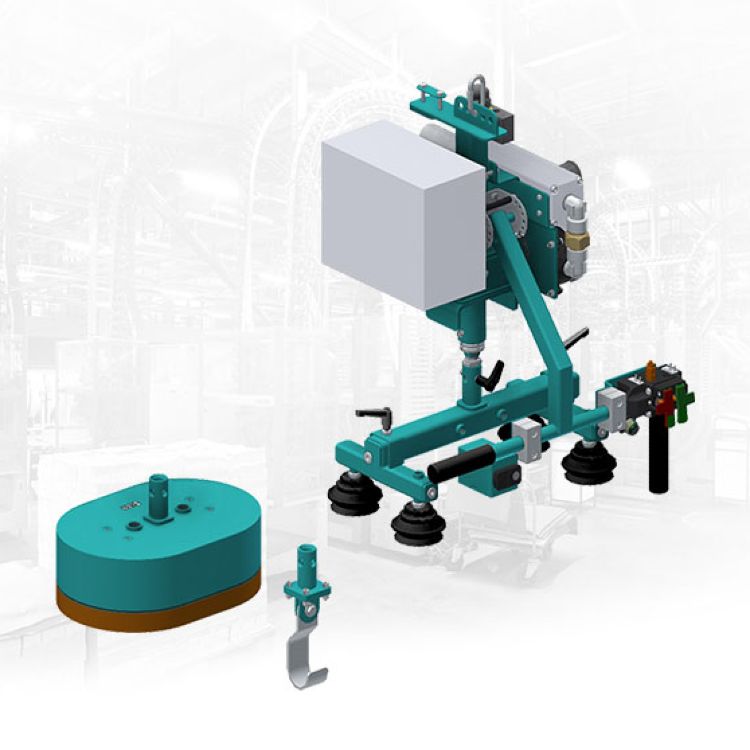 SPECIFICATION
Video
Files to download
Easy exchangeable gripper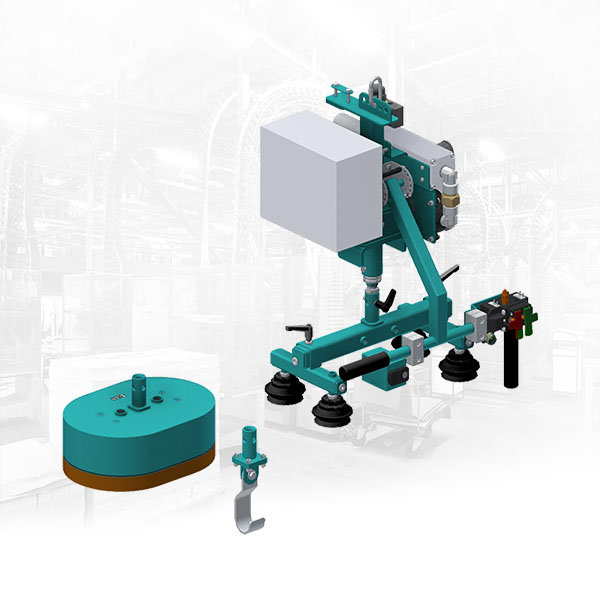 The gripper is designed for easy and quick change of functionality at the manipulator's workplace, depending on the type of handled load. It can be used in any industry sector:
vacuum suction cups for packages,
vacuum holder for bags,
general purpose universal hook.
Universal cardboard box gripper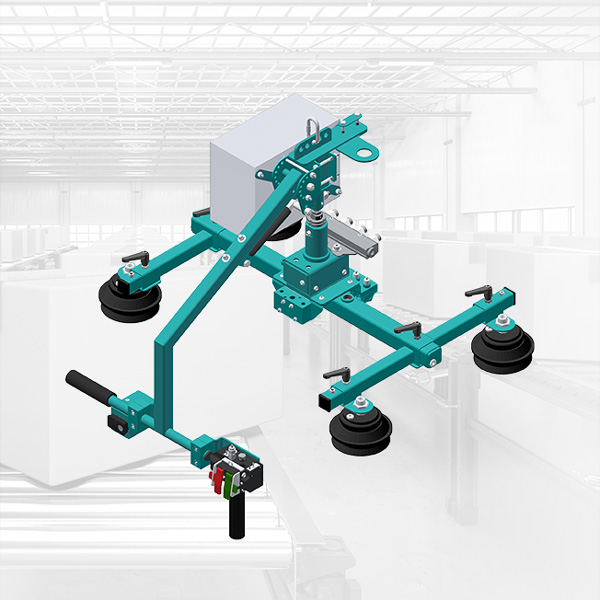 The load is fixed by application of vacuum suction cups with adjustable spacing. The gripper can be applied in any kind of industry.
Gripper with suction plates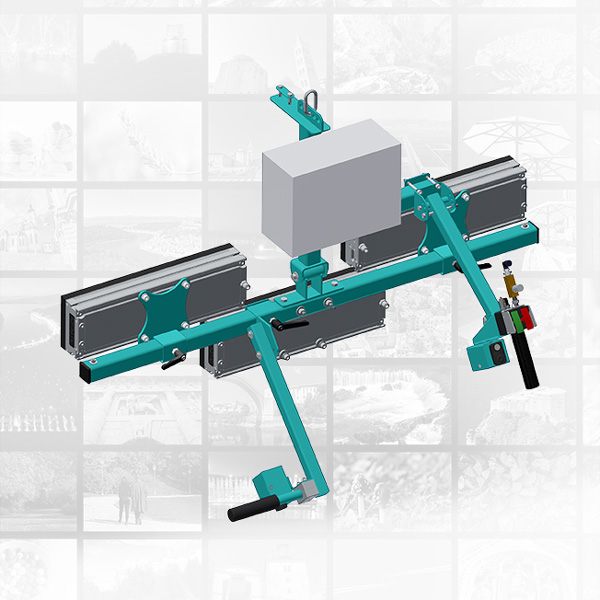 Holder designed to handle TV sets. Rear of device's case is hold by suction plates applied (adjustable plates spacing). The design of gripper enables the quick rotation and manual tilt of 90 degrees to the vertical/horizontal position.
Gripper for bags with loose material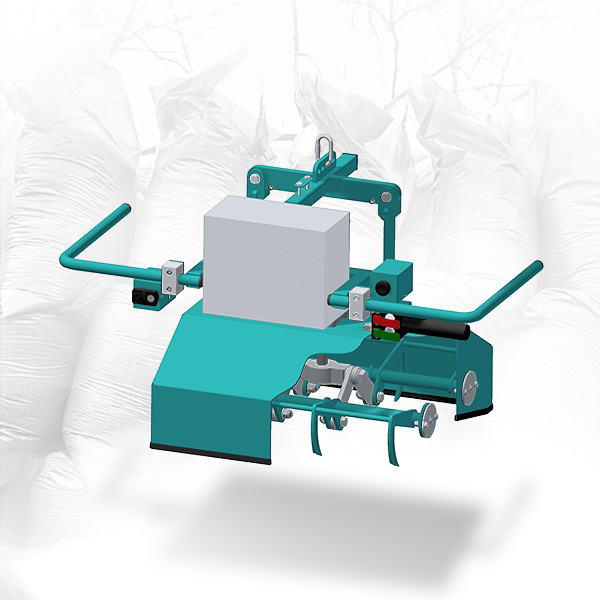 The gripper is designed for the depalletization of such products as coffee jute bags, polypropylene grain bags etc. The load is gripped by steel "claws". The "claws" tightening mechanism is controlled by application of special actuator.
Self-locking gripper for concrete blocks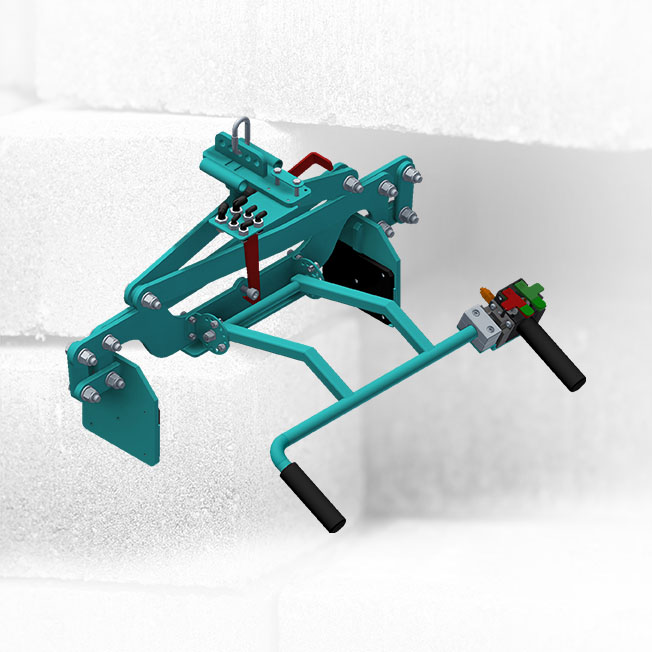 The gripper is designed to handle the concrete or steel blocks, also pressed aluminium shavings. The load is secured by a mechanical scissor system. It enables easy and quick gripping of cube-shaped materials.
Industrial manipulator with the vacuum gripper
/ 1:29
Industrial manipulator with a scissor-type gripper
/ 45