Offer
LIFT IT pneumatic controller
The LIFT IT pneumatic controller is an ergonomic handle, adapted to fast replacement of grippers designed for cable type manipulator. It is perfect solution for distribution centres and warehouses, where smooth and effective operation is required and various types of loads are being handled. Application of LIFT IT controller increases the precision, efficiency and speed of work in handling processes.
The device is equipped with adapter for quick changing and installation of new grippers, control buttons of up/down moves with an option to adjust lifting and lowering speed of load handling (this is performed by pressure force), as well as proper signalling system ensuring safe operation.
Standard version of pneumatic controller is equipped with hook gripper.
SIGMA offers wide range of grippers to be applied with LIFT IT controller, we are also able to individually design the gripper tailored to customer's needs.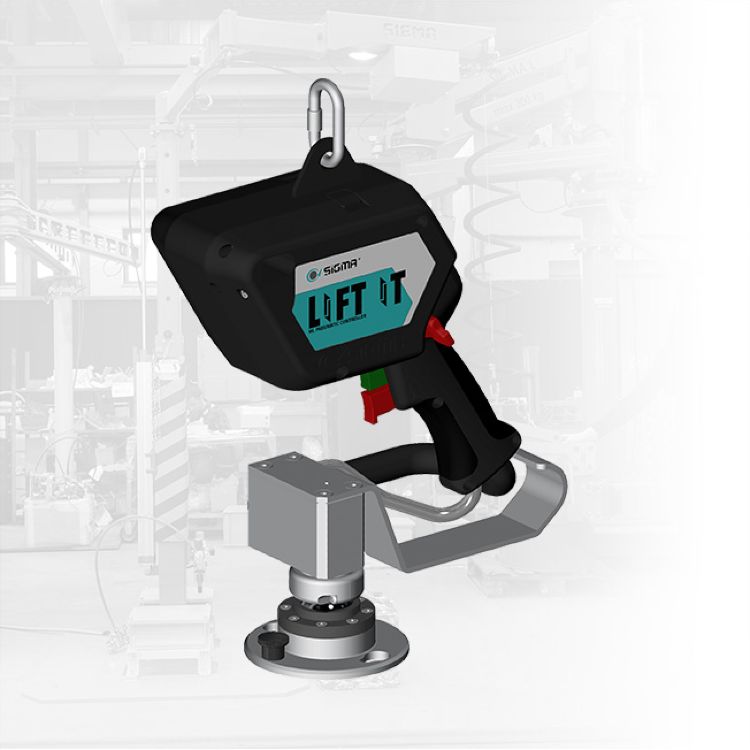 SPECIFICATION
Video
Files to download
FEATURES OF HANDLE:
control of up/down moves, linear actuator, up/down moves,
vacuum gripper switching on/off,
compressed air supply signalling,
load's holding signalling,
vacuum level signalling,
reducer with shut-off valve,
gripper's stroke reducing system in case of losing the load,
automatic lowering in case of power failure,
vacuum level control.
Vacuum gripper with one cup
TECHNICAL CHARACTERISTICS
Cup diameter [mm]
1x150
Carrying capacity for permeable material [kg]
25
Carrying capacity for impermeable material [kg]
50
H-type vacuum gripper
TECHNICAL CHARACTERISTICS
Cup diameter [mm]
4x110
Carrying capacity for permeable material [kg]
50
Carrying capacity for impermeable material [kg]
50
Vacuum gripper for bags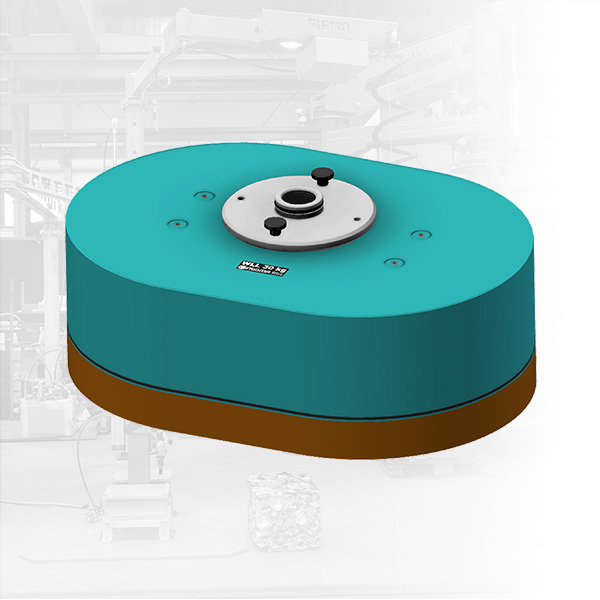 TECHNICAL CHARACTERISTICS
Gripper dimensions[mm]
240x340x130
Carrying capacity [kg]
30
Fork-style gripper for pallets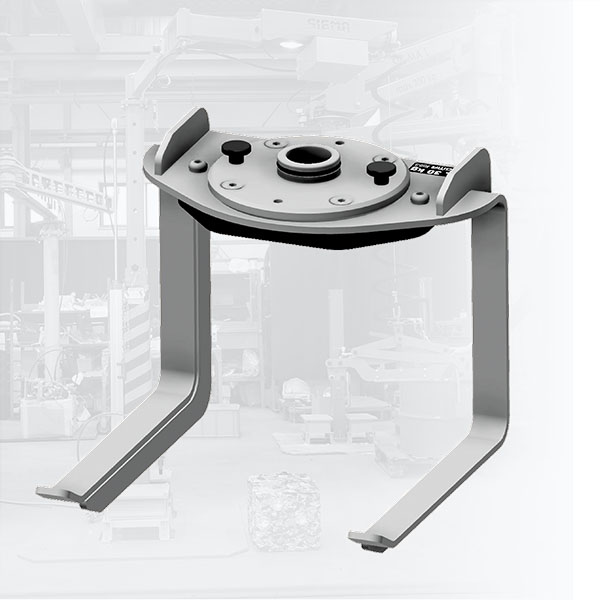 TECHNICAL CHARACTERISTICS
Carrying capacity [kg]
30
SIGMA ML manipulator with LIFT IT controller
/ 1:14