Offer
Scraper conveyor
Scraper conveyors are designed to transport loose materials, both horizontally and at inclination angle up to 40°. They allow to transport input materials over long distances. Conveyor's size, as well as quantity and location of feed and discharge chutes (inlet and outlet channels) are adapted according to individual requirements of end user. One of the type of scraper conveyor in our offer is "redler" type conveyor.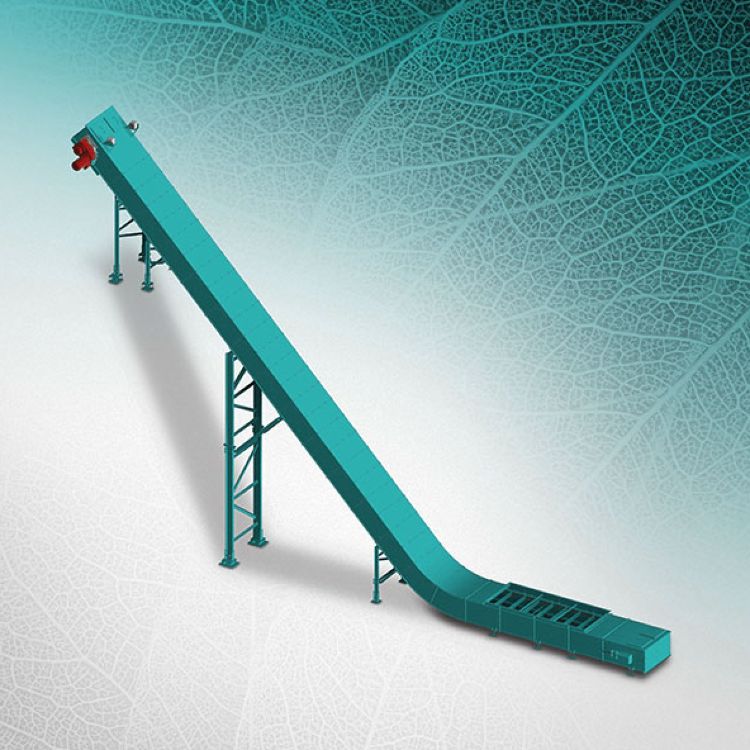 SPECIFICATION
Files to download
TECHNICAL CHARACTERISTICS
Width [mm]
up to 1600
Drive
gearmotor SEW/NORD
Speed
adjustable according to performance/capacity
Chain installation
single or double chain strand
Additional information:
automated chain lubrication system
adapted to work both in closed facilities and in open spaces
replaceable chain guides
possibility to install dustproof cover
Technical parameters of our devices are being selected according to experience of SIGMA engineers and individual customer's requirements.