Offer
Set of conveyors PDT-SIGMA and PTB-BOA
Set of conveyors PDT-BOA with 600mm, 800mm or 1000mm belt width, consists of belt conveyor PDT-SIGMA and belt feeder PTB-BOA. Both devices are able to operate as joined elements or separate (independent) units. Set of conveyors PDT-SIGMA 800, 1000 and belt feeders PTB-BOA 800, 1000 is designed to haul the mined material from heading face where approved machine works (e.g. roadheader, dinting loader) to other haulage or discharge device (belt or scraper conveyor, shuttle car, container etc.).
Application of swivel connection between belt feeders/conveyors and roadheader allows to overpass turns and excavations' (roadway) crossings without necessity of installing the scraper conveyor.
Belt feeders/conveyors can also work as stationary (rigid) segments in haulage system.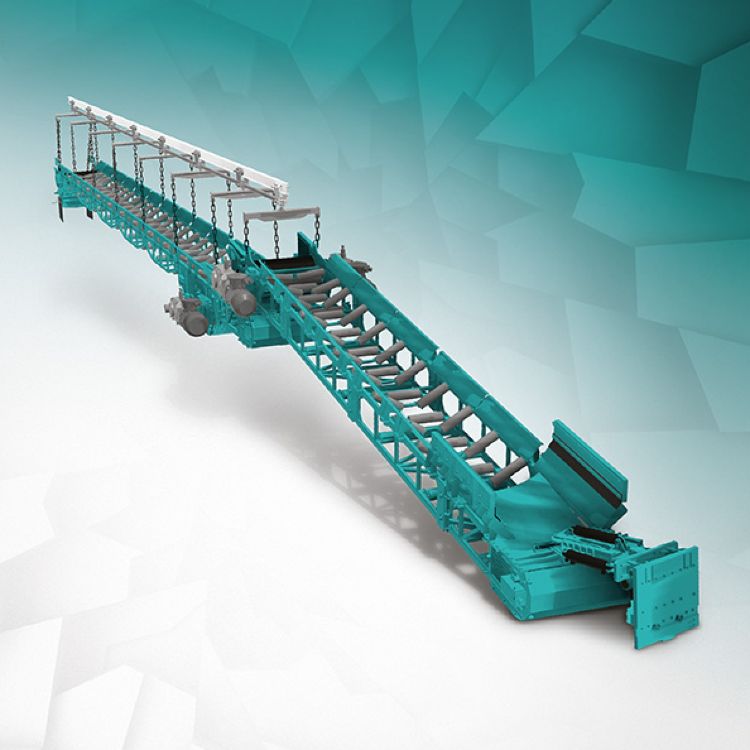 SPECIFICATION
Files to download
TECHNICAL CHARACTERISTICS OF SET
PDT-BOA 800
PDT-BOA 1000
Max. belt speed [m/s]
2,5
2,5
Capacity[t/h]
440
700
Belt width [mm]
800, 1000
800, 1000
Supply voltage [V]
500 / 1000
500 / 1000
TECHNICAL CHARACTERISTICS OF DEVICES
PDT-SIGMA
PTB-BOA
Max. length [m]
~105
~10
Max. total power of motors installed [kW]
2 x 30
30