Offer
Drainage scraper conveyor PZO-ALLIGATOR
Drainage scraper conveyor PZO-ALLIGATOR is designed to collect the water-soaked mined material e.g. from coal containers, shaft tanks, storage reservoirs, flooded roadways etc. Mined material is dehydrated during its haulage on drainage scraper conveyor.
Drainage scraper conveyor PZO-ALLIGATOR can be applied in underground mining methane and non-methane excavations, considered as level "a", "b" and "c" area exposed to methane explosion hazard, as well as grade "A" and "B" of coal dust explosion hazard.
This device has been classified as Group I, category M2 due to its application in areas exposed to explosion hazard (according to directive 2014/34/UE).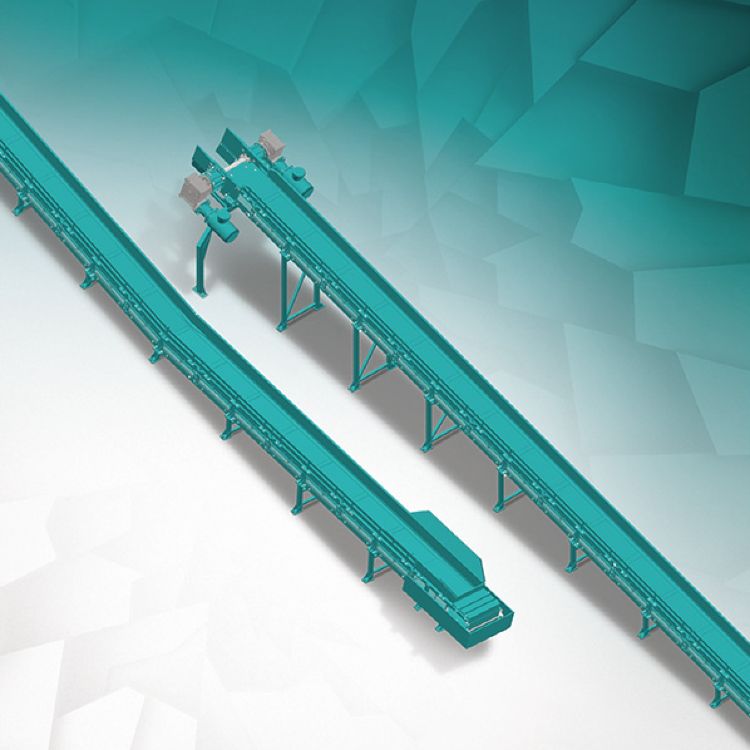 SPECIFICATION
Files to download
TECHNICAL CHARACTERISTICS
Averange capacity [t/h]
75
Chain speed [m/s]
0,35
Standard power of drive [kW]
18,5
Max. length [m]
30
Chain size
2 x 14 x 50