Vacuum tube lifters
TUBE TYPE MANIPULATORS ARE LIFTERS OF GENERAL APPLICATION WHERE VACUUM IS USED FOR HOLDING THE LOAD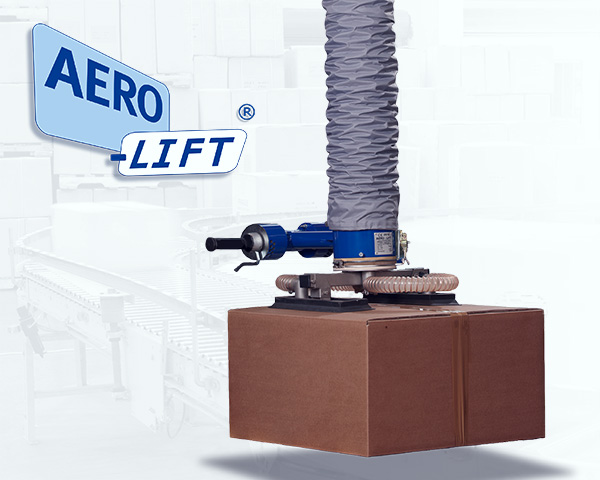 As authorized distributor of AERO-LIFT company in Poland, we also offer vacuum tube manipulators of this brand.
The main task of this equipment is to enable the operator to effortlessly handle loads in production or assembly process. A wide selection of grippers are available. Manipulators enable the carrying of loads of various shapes, sizes and surface. Each AERO-LIFT vacuum tube lifter complies with the current safety requirements in accordance with EN14238 standard for "manually operated load handling equipment". Installation on a column or under suspended rail system allows the operator to reach any area within the manipulator's work zone.
Vacuum lifters save time, protect the load and the operator and assure an ergonomic work cycle. This has a direct impact on cost and efficiency improvement within an organization.