Offer
Trommel screen
Trommel screen (trommel sieve) is a device designed for mechanical segregation of municipal waste according to its type (fraction). Trommel screen is spatial, cylinder-shaped steel construction covered with perforated sheet metal. The cylinder carrying raceways are placed on support rollers and are the transmission element of drive. The whole device is equipped with isolated frame which reduces the noise level, as well as odor and dust emissivity.
SIGMA S.A. offers sieves enabling to segregate (separate) three fractions of waste.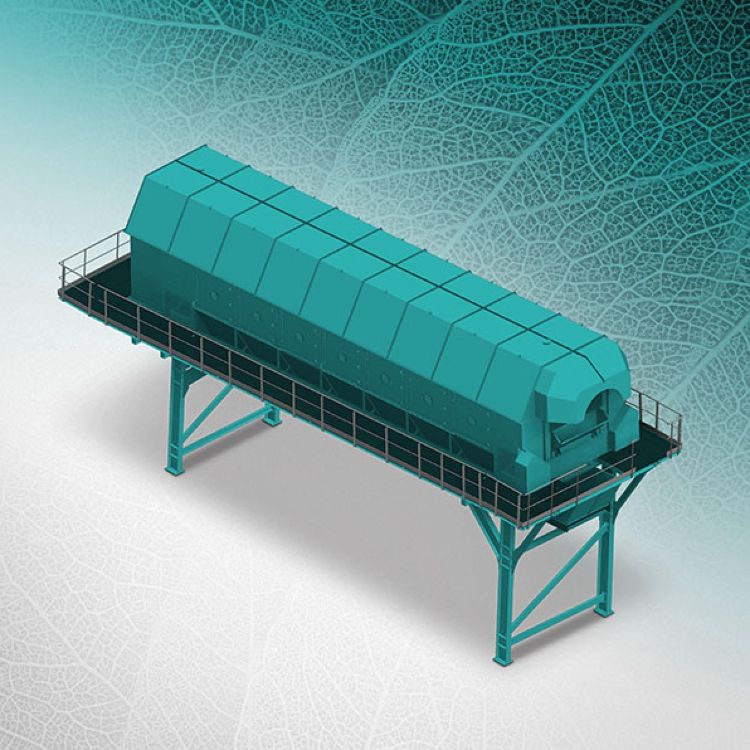 SPECIFICATION
Gallery
Files to download
TECHNICAL CHARACTERISTICS
Trommel diameter [mm]
up to 3500
Screening length [mm]
15000
Drive
gearmotor SEW/NORD
Performance/capacity [m3/h]
up to 150
Number of fractiontypes to be segregated
2 or 3
Size of sieved fraction [mm]
60 - 360
Sieve's metal sheet thickness [mm]
8; 10; 12;
Inlet chute
including labyrinth seal
Outlet chute
including service doors, working platform, lightning and safety switch
Additional information:
power and control system
dustproof and soundproof cover with option to install air extraction system
possibility to replace sieves (perforated sheets)
possibility to disassembly the covers in order to allow easy access to clean the machine
smooth regulation of trommel's rotational speed
Technical parameters of our devices are being selected according to experience of SIGMA engineers and individual customer's requirements.