Offer
Dredge with steel cable
Dragflow Cable dredges have steel cables, they are user friendly and represent the best solution used in many touristic harbours, they find this machine as the best financial compromise between performance and initial investment. This dredge is built with technology that is suitable also for applications where deep dredging is needed without restrictions of depth. This unit is completely modular, easy to transport and assemble.
The cable series dredges are available in four different versions and can be applied in various operating conditions. Technical characteristics of each device are available in DOWNLOAD section.
Our specialists will help you to select proper device for your application. Please contact us.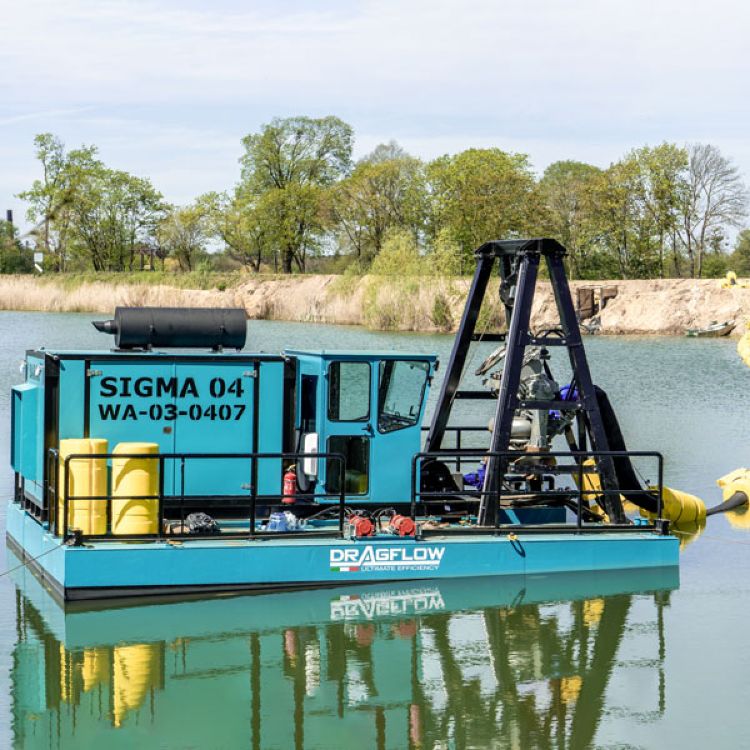 SPECIFICATION
Video
Files to download
| | | | | |
| --- | --- | --- | --- | --- |
| Type | Working Capacity [m3/h] | Working depth [m] | Dimentions length/width/height [m] | Weight [t] |
| DRH085E22 | 350 - 700 | 100 | 8,5/6/4,25 | 25 |
| DRH085/160E22 | 450 - 800 | 100 | 8,5/6/4,25 | 25 |
| DRH300E23 | 700 - 1100 | 100 | 11,5/8/6,5 | 40 |
| DRH400E23 | 1000 - 1400 | 100 | 11,5/8/6,5 | 40 |
Dragflow DRH600 dredge
/ 1:45