Offer
Devices for transporting explosive materials RSMW-SIGMA and PWM-SIGMA II
Movable storage for explosive materials RSMW-SIGMA is designed to store and transport of explosive materials and blasting equipment through suspended monorail track or floor mounted rail. Application of movable storage allows to transport blasting equipment from the mine surface to its destination underground without necessity of unloading/loading. RSMW-SIGMA, depending on mine requirements, can be applied as:
movable storage for explosive materials,
container for transport of explosive materials.
Container PMW-SIGMA II is designed for transportation of explosive materials by suspended monorail usually used for transport of people. After container is supplied to its destination (location meeting all requirements referring to explosive materials storage), container can be placed on the floor and be temporary explosive box.
Containers PMW-SIGMA II and RSMW-SIGMA can be applied in underground mining methane and non-methane excavations, considered as level "a", "b" and "c" area exposed to methane explosion hazard, as well as grade "A" and "B" of coal dust explosion hazard.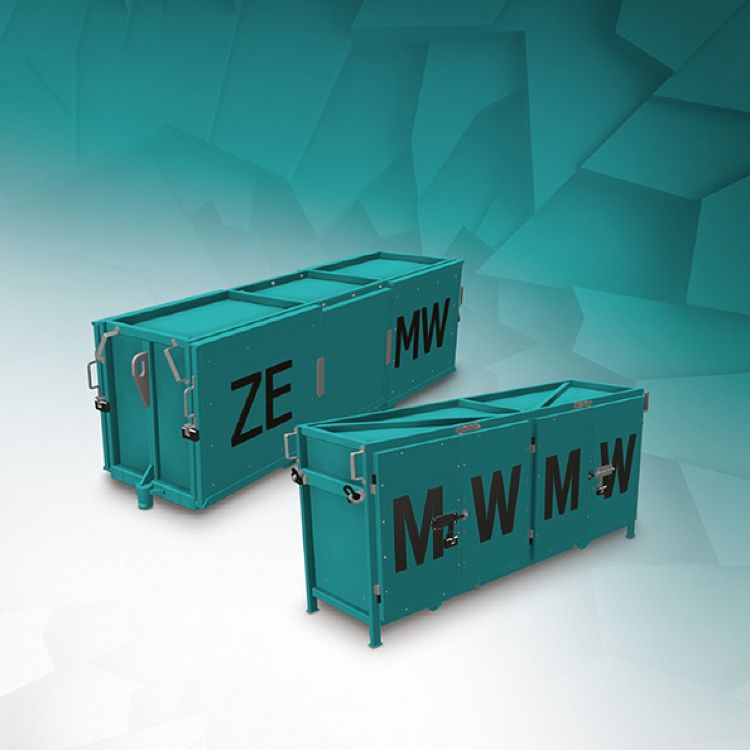 SPECIFICATION
Files to download
TECHNICAL CHARACTERISTICS
RSMW-SIGMA
PMW-SIGMA II
Max. weight of transported materials [kg]
100
320
Max. amount of blasting boxes [szt.]
4
16
Max. amount of electric igniters [szt.]
300
-
Max. total weight [kg]
550
700