Offer
Handling attachments
A properly selected handling attachment determines the functionality of the lifter. SIGMA S.A. provides a selection of attachments designed to handle various loads such as boxes, containers, suspended or palletized elements. We also offer attachments tailored to the specific needs of the customers.
The products shown below are sample products. For individual applications, our team will create a handling attachment tailored to your needs.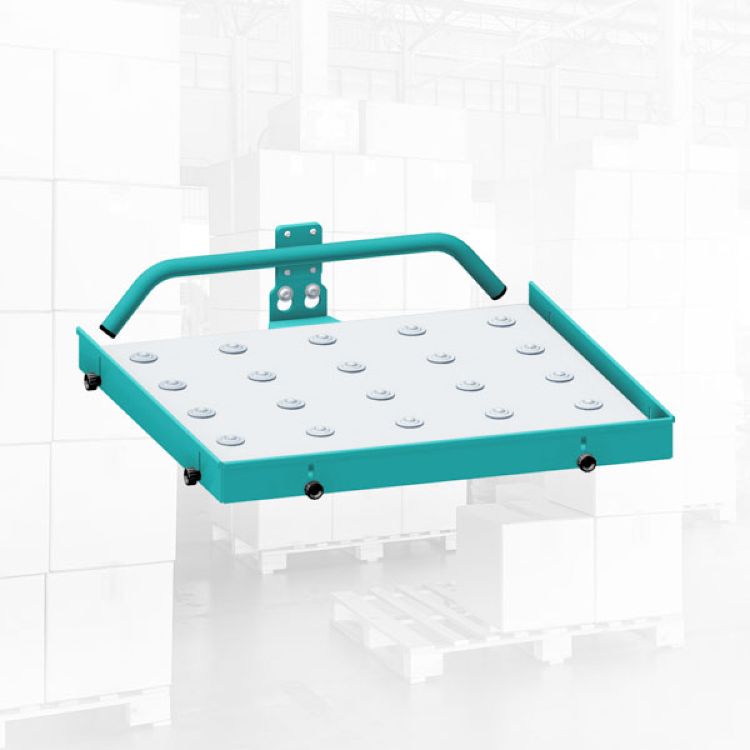 Universal handling attachment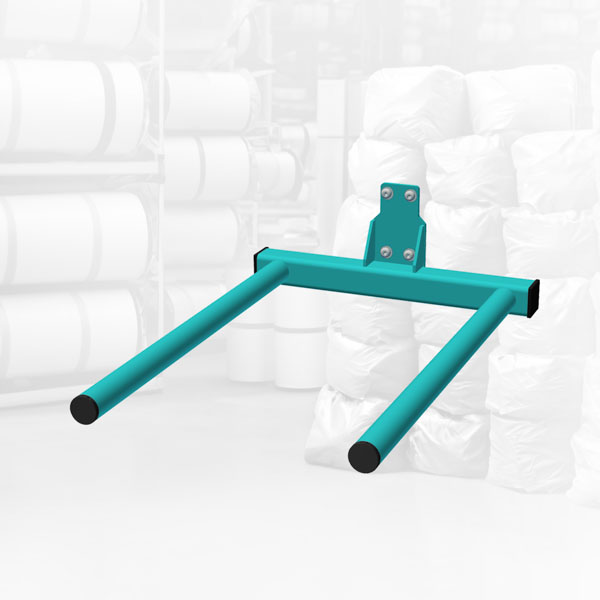 Universal handling attachment for general application. It allows to handle a wide range of loads placed on the attachment, lifted by fork type tool, it also gives the possibility to install additional attachments like transport belts and hooks.
Standard attachment dimensions:
arm length: 500 mm,
arm spacing: 310 mm,
arm diameter: 32 mm.
Platform I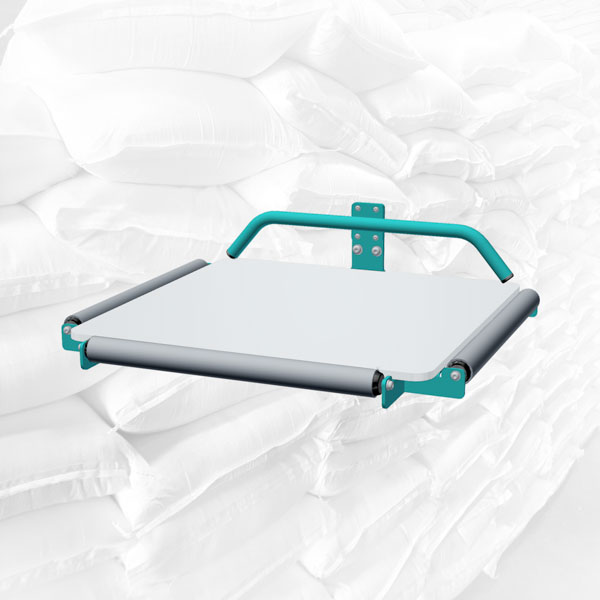 A basic attachment for universal use. Equipped with rollers on the edges to facilitate the loading and unloading of heavier elements.
Standard attachment dimensions:
SIGmove type M: 500mm x 470mm,
SIGmove type L: 700 mm x 570 mm.
Platform II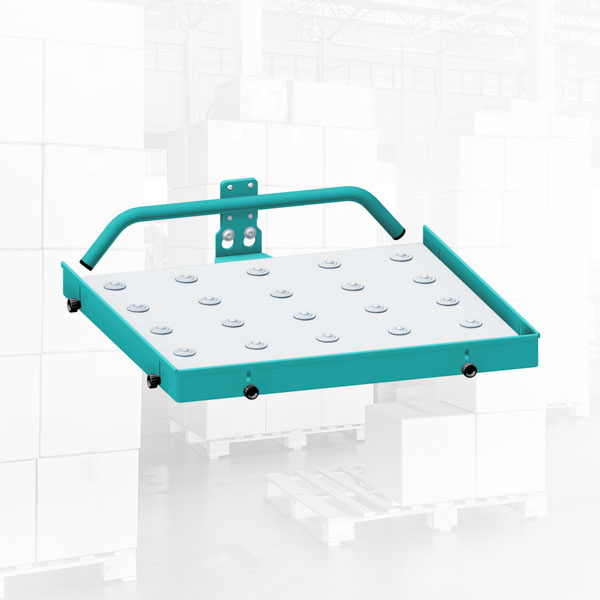 A platform designed for transporting heavier elements which are more difficult to load. Equipped with a system of ball bearings which reduce friction and allow to easy slide the load onto the platform. The attachment has the higher edges protecting the load against falling down during transport.
Standard attachment dimensions: 526mm x 570mm.
Hook attachment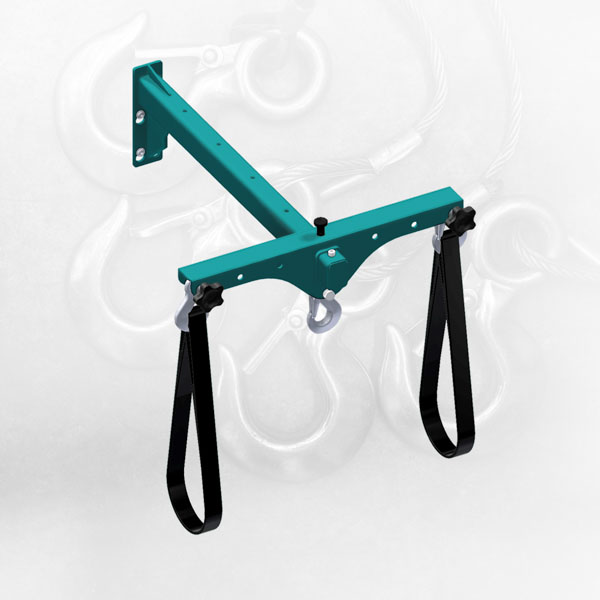 Attachment designed for lifting the suspended elements. Equipped with a central hook and two side hooks. The distance between the traverse and the lift's mast is adjustable, enabling proper evaluation of the center of gravity of the transported load and adjustment of the hooks' spacing on the traverse.
Standard attachment dimensions:
support arm length: 650mm,
adjustable distance range between the traverse and the lift's mast: 140mm - 640mm,
spacing of side hooks: 195mm - 515mm,
load capacity depending on the position of the traverse: 80kg (pos. 1); 100kg (pos.2); 130kg (pos. 3-5).
Fork type attachment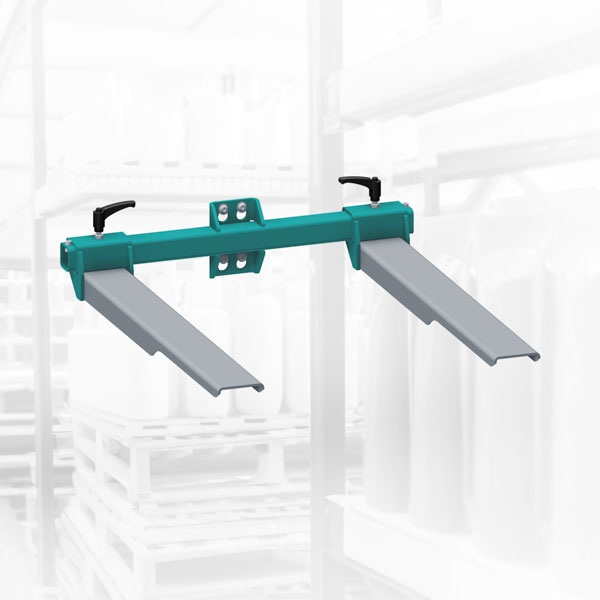 Attachment with adjustable fork spacing. Used to lift any type of load, especially designed for palletized items.
Standard attachment dimensions:
fork dimension: 640mm x 80mm,
spacing adjustment: 200mm - 480mm.
Expansion gripper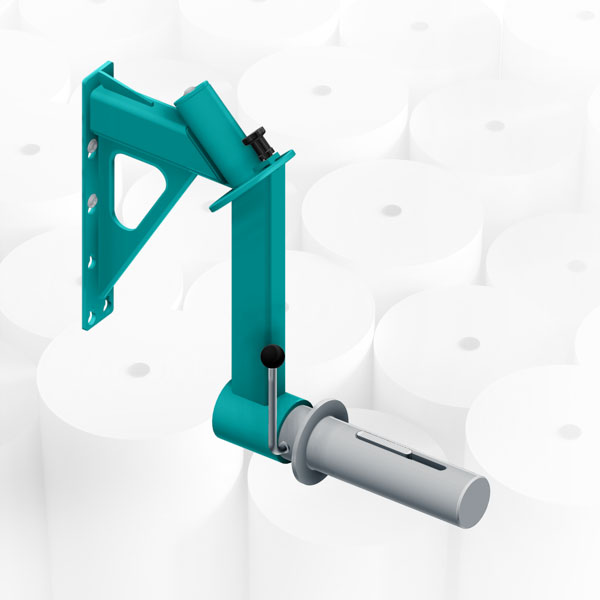 Attachment designed to handle all kinds of rolls or drums possessing a central transport hole. Particularly applied in the paper industry and printing houses. Attachment works on the principle of a pin with expansion shaft which allows to carry the load in a horizontal or vertical position.
Standard attachment dimensions:
expansion shaft with a diameter of 76mm, adjustable to the given hole dimension.