Offer
Self-locking transport beam BTS-500
Self-locking transport beam BTS-500 is designed for manual transport of materials, equipment and parts using suspended monorail track.
Transport through self-locking beam can be organized in every mining excavation where suspended monorail track is installed e.g. in developed roadways, repair chambers, loading/unloading stations etc. under condition that monorail track inclination is lower than 4 degrees.
Construction of the beam consists of automatic brake which prevents the beam against rolling down during stops.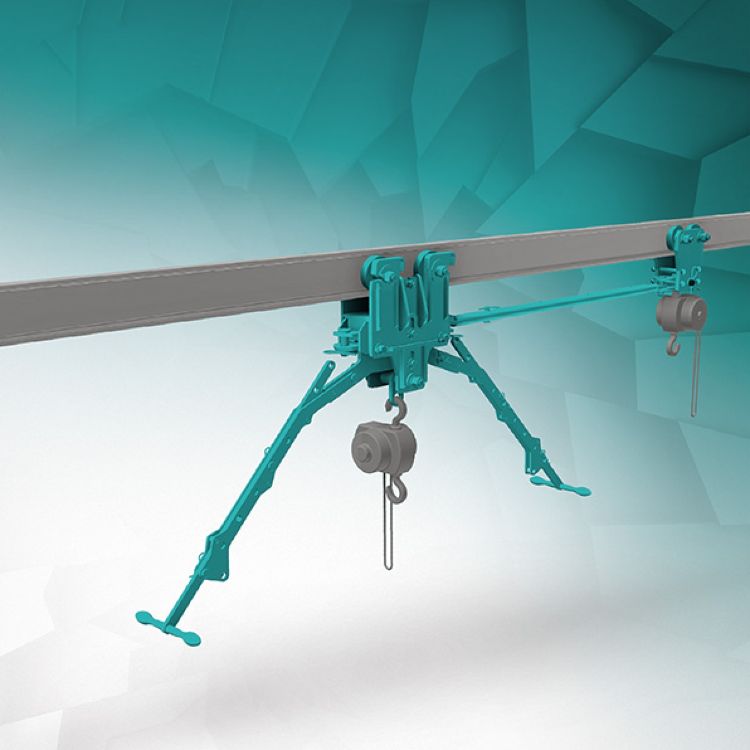 SPECIFICATION
Files to download
TECHNICAL CHARACTERISTICS
Max. beam's carrying capacity [kN]
5
Excavation's inclination [°]
±4
Min. load of carrying trolleys [kN]
10
Break force [kN]
0,673
Max. transport distance [m]
400
Weight of device [kg]
90