Offer
Auxiliary haulage device LPP-CAYMAN
Auxiliary haulage device LPP-CAYMAN is designed to facilitate the low capacity and short time period works related to transportation of mined material.
Device can support mined material transport from heading or longwall face, any rock/coal excavation mined mechanically or manually. This device is equipped with double chain strand and scrapers driven by hydraulic actuator.


Auxiliary haulage device LPP-CAYMAN can be applied in underground mining methane and non-methane excavations, considered as level "a", "b" and "c" area exposed to methane explosion hazard, as well as grade "A" and "B" of coal dust explosion hazard. This device has been classified as Group I, category M2 due to its application in areas exposed to explosion hazard (according to directive 2014/34/UE).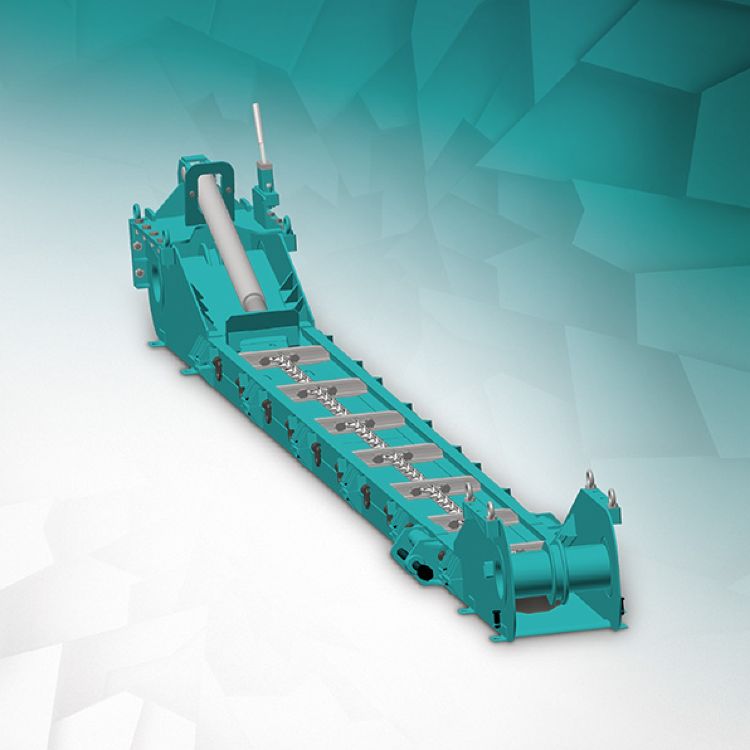 SPECIFICATION
Files to download
TECHNICAL CHARACTERISTICS
Type of drive
hydraulic
Chain size
14 x 50
Chain centers [mm]
342
Distance between scrapers
depending of hydraulic actuator's advance
Max. length of the device [m]
30
Pan line width [mm]
430
Longitudinal pan line inclination [°]
±15
Inclination ability of joined segments [°]
±2 in horizontal direction; ±3 in vertical direction
Hydraulic actuator
Φ75 / Φ63 x 900
Suplly pressure [MPa]
min. 5 - max. 30