Offer
Multifunctional mobile vehicle MWW ROBOKOP
Multifunctional mobile vehicle ROBOKOP is device designed to facilitate all kind of works related to transport of materials, extraction and haulage of mined material, rebuild of monorail track, air-ducts or steel arch support system installation.
Construction of vehicle and applied solutions allow ROBOKOP to work in toughest and most difficult conditions and 4x4 hydrostatic drive ensures perfect traction in any area. Wide range of auxiliary devices allows to configure the vehicle individually, depending on customer's needs.
Multifunctional mobile vehicle can be applied in underground mining methane and non-methane excavations, considered as level "a", "b" and "c" area exposed to danger of methane explosion, as well as grade "A" and "B" danger of coal dust explosion. ROBOKOP has been classified as Group I, category M2 due to its application in areas exposed to danger of explosion (according to directive 2014/34/UE).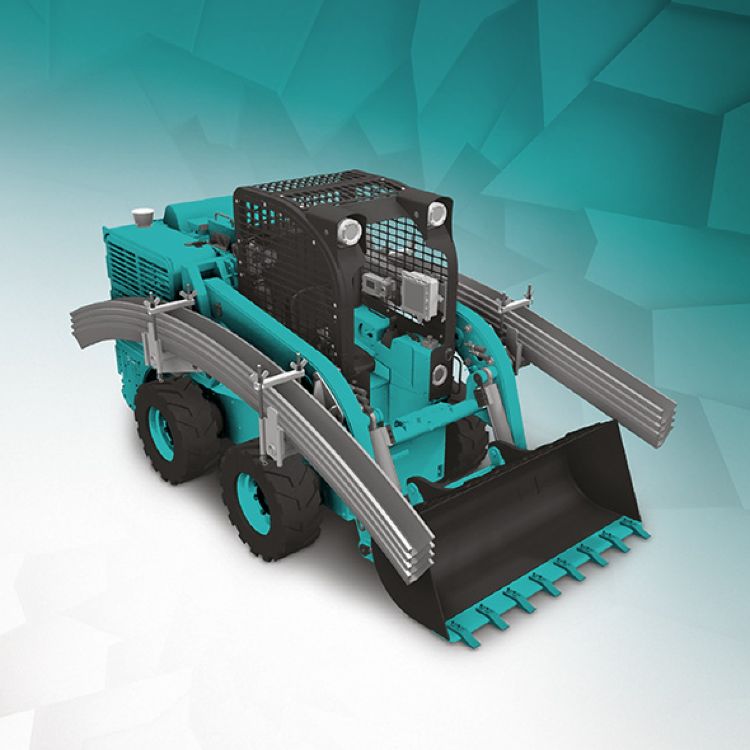 SPECIFICATION
Video
Files to download
EXAMPLES OF AUXILIARY DEVICES
Exchangeable
bucket, forklift, working platform, hydraulic hammer etc.
Other
over-tire tracks. Hydraulic output for supply of small mechanization equipment (e.g. hydraulic saw, wrenches etc.)
TECHNICAL CHARACTERISTICS
Weight [t]
5,1
Payload [t]
1,1
Pulling force [kN]
45
Max speed [km/h]
4 (I bieg), 8 (II bieg)
Hydrostatic drive 4x4
Diesel engine Kubota V3800DI-T + hydraulic motors
Engine power
73 kW, 325 Nm, 2400 rpm
Capacity [l]
3,8
Fuel consumption[l/h]
6,5
Oil tank capacity [l]
145
Fuel tank capacity [l]
90
Admissible inclination of excavation [°]
±15
Multifunctional mobile vehicle MWW ROBOKOP
/ 4:47
Multifunctional mobile vehicle MWW ROBOKOP - concept, production, implementation
/ 4:21