Offer
HEAVY DUTY SIGMA PTT
HEAVY DUTY SIGMA PTT conveyor is a robust device which significantly improves ergonomics and reduces manual efforts of the operator during handling of loads due to extendable boom sections within range between 7,5m – 22,5m length.
The reinforced structure ensures reliable operation, even under very intensive use. This is clear technical advantage of HEAVY DUTY SIGMA PTT comparing to other telescopic conveyors available on the market.
SIGMA manufactured conveyor's design allows to install an industrial manipulator on device's boom.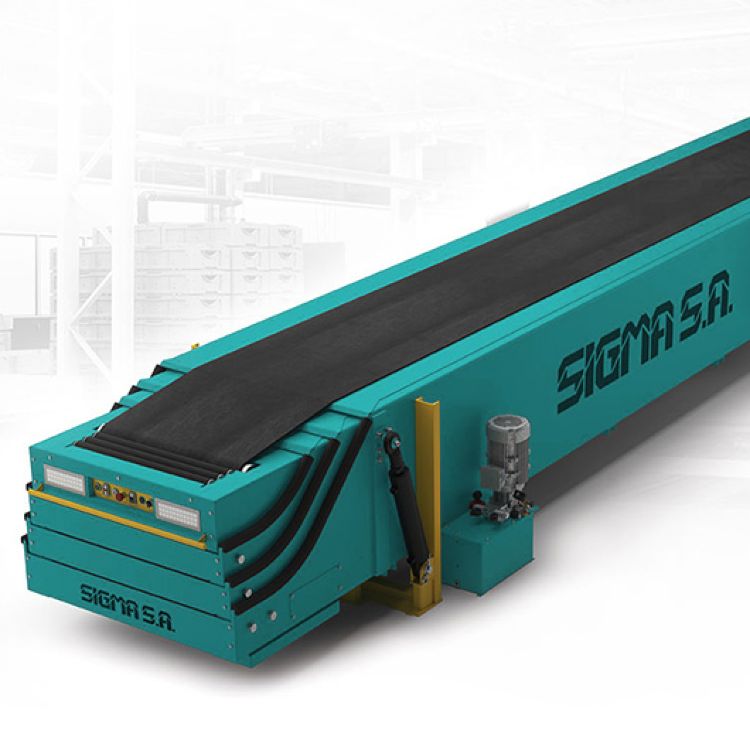 SPECIFICATION
Video
Files to download
TECHNICAL CHARACTERISTICS
Boom sections [pcs]
3
Boom/extend lenght [m]
15
Retracted lenght [m]
7.5
Extended lenght [m]
22.5
Width [mm]
1252
Height of structure [mm]
853
Belt speed [m/s]
0.4/0.5/0.6
Boom/extend speed [m/s]
0.25
Belt width [mm]
800
Transport direction
biderectional
Applicable load capacity [kg/mb]
50
Weight [t]
4.3
Przenośnik Teleskopowy Taśmowy Sigma
/ 26